Thank you for contacting J and V Remodeling, a representative will contact you shortly.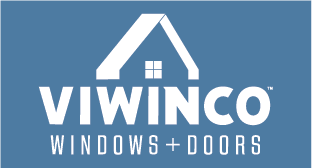 elegance
atmosphere
splendor
Authentic Inside and Out
For over thirty years, Viwinco has been manufacturing custom-made, high-performance, beautiful windows and patio doors. As a trusted vinyl window manufacturer, contractors and homeowners have returned to us for replacement, new construction, and impact-resistant products for commercial and residential projects. Our windows and doors are manufactured and engineered in-house from premium-quality materials. We oversee every step of the processeven hand-washing each window or door before it leaves our facility.
Drawing on a work ethic passed down through generations, our family-owned and operated business provides exemplary service, short lead times, and personalized attention making us a top choice vinyl window company for commercial windows and residential home improvements. Our commitment to high industry standards and innovation has earned us a spot on Window & Doors Top 100 Manufacturers Report.
At J and V Remodeling we offer 3 types of installation to fit every homeowner's needs: Replacement, OceanView, and New Construction.
Viwinco
Awning & Hopper Windows
Awning windows share some of the same features as casement windows, such as the curved folding handle which you turn to operate the window, and the option to combine units to create an expansive window wall in a main frame. Hinged at the top, awning windows open outward. They look great topped by a fixed transom. Awning windows are available with all our color and other options.
Hopper windows are latched at the top and open inward. They're perfect for basements, attics or small spaces where venilation and additional light is desired. Hoppers are available only in our Edgemont line, in white or tan.
Available Lines:
Awning- Cambridge, New Construction, OceanView
Hopper- Edgemont
Viwinco
Casement Windows
Casement windows provide beautiful views and smooth operation. Use as the only window style in your homeor to complement other styles. Hinged at the left or the right depending on your preference, they swing open to the outside with a simple turn of the handle. Since they seal tightly when closed, they're highly energy efficient. Multiple casements may be combined in a master frame to create a window wall. Our structurally reinforced window wall mull maximizes visible glass between sashes for a wider viewing area and abundant light.
Available Lines:
Casement- Cambridge, New Construction, OceanView
Viwinco
Bay & Bow
No other window creates the sense of space that a bay or bow window does. Since both project outward, they have a transformativeeffect on a home, making it seem larger and more welcoming. Enjoy gazing at your surroundings from your window seat. Design your own bay or bow unit with single-hung, double-hung, casement or picture styles. Learn more about Viwincos new construction, replacement, and OceanView Impact-Resistant product lines as well as all of our options and accessories by clicking in the table below.
Available Lines:
Bay & Bow- Cambridge, New Construction, OceanView
Viwinco
Picture Windows
Picture windows let the light, and the view, pour in. A transom is a structural term that refers to a horizontal beam above a window or door that separates it from a window above it. A transom window is a picture unit that is placed in the space above the transom. These are often used to provide privacy while allowing natural light to flood into the room. Add a transom window or geometric shape above for a particularly distinctive look, or enrich the atmosphere in any room by flanking with different styles. Our most practical window, pictures provide the highest energy-efficiency solution to homeowners. They are available with all our color and other options
Available Lines:
Picture- Cambridge, Edgemont, New Construction, OceanView
Viwinco
Geometric Windows
Geometric windows add character and individuality to your home. Use to provide an architectural accent in a particular room, to bring light into a hallway or drama to a great room, or to provide detailing around a focal point such as a fireplace. Wherever you choose to place them, you'll create a truly spectacular look all your own. Use our geometric shapes alone, or pair with a different fixed or operable window. They come in the shapes below or in custom shapes. Custom grid patterns are also offered. Geometric windows are fixed, or non operable. They are available with all our color and other options.
Available Lines:
Geometric- Cambridge, New Construction, OceanView
Viwinco
Single & Double Hung Windows
Traditional and stylish, our single- and double-hung windows feature beautiful detailing and excellent energy efficiency. Those in our Cambridge, S-Series, and OceanView line come standard with Tilt-n-Lock patented technology, which adds reinforcement for structural performance and makes it easy to open, close and tilt the window in for cleaning with one hand.
On Double-Hung windows, both the top and bottom sashes are operable: the bottom lifts up, the top pulls down. Double-Hungs offer beautiful sight lines and great air circulation.
On Single-Hung windows, the bottom sash is operable and the top sash is fixed. Just raise the bottom sash for the ventilation you desire. Single-hungs are economical, easily serviceable, and allow for trouble-free access to dry wall materials during construction. They also provide exceptional energy efficiency.
Available Lines:
Single Hung- Cambridge, New Construction, OceanView
Double hung- Cambridge, Edgemont, New Construction, OceanView
Viwinco
Sliding Windows
With their contemporary, clean design and wide viewing area, sliding windows create a sense of spaciousness in a room. Since the sashes slide open horizontally with no lifting force required, they're particularly convenient for hard-to-reach areas, such as above the sink or tub. Sliding windows are available with all our color and other options
Available Lines:
Sliding- Cambridge, Edgemont, New Construction, OceanView
Viwinco
Mulled Units
Viwinco engineers our windows and patio doors to be easier for the homeowner or contractor to install. Mulled Units allow homeowners and contractors to make creative and innovative design choices while maintaining the structural integrity between horizontally and vertically mounted windows.
Our powerful mullion system makes it possible to combine select windows of the same or different shapes in a pattern all your own. Tested and rated by the American Architectural Manufacturers Association, OceanView's structural mullion attaches directly to the rough opening, delivering great strength and stability to the finished installationeven at large sizes. We also offer the option to create expansive window walls with our casements, casement fixed windows, and awnings.
Available Lines:
Mulled Units- Cambridge, Edgemont, New Construction, OceanView
Go Back